Claude Monet, "Water-Lily Pond"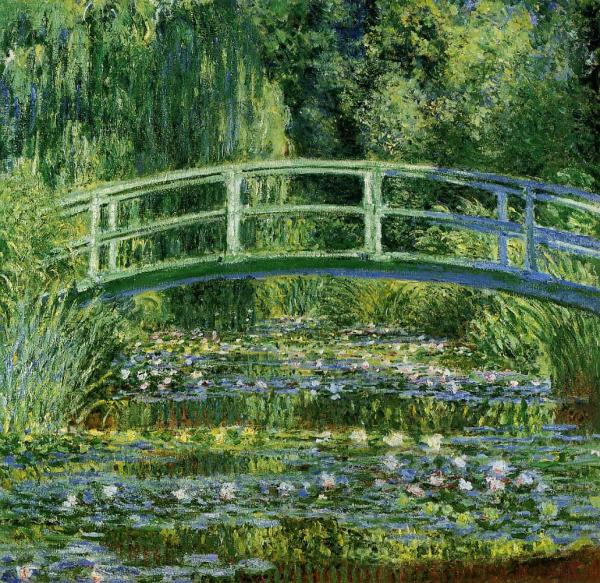 "Water-Lily Pond", Claude Monet 1897, oil on canvas 90 x 90 cm, The Art Museum Princeton University, Princeton, New Jersey USA.
Painting Description :
This work was in the collection of the Havemeyers, who considered Monet the greatest impresssionist landscape painter.
At the turn of the century, Monet became the most popular impressionist painter in the United States, as well as the one best-represented in American collections.
Gift of the family of William Church Osborn, Class of 1883, Trustee of Princeton University (1914–1951), President of the Metropolitan Museum of Art.

Click to order a 81 x 84 cm print


---
See Also in Giverny Directory :
Monet Water Lily Pond
Water-Lily Pond, Claude Monet 1899, oil on canvas 81 x 100 cm, National Gallery of Art, Washington, D.C. USA. The japanese footbridge.
(Hits:42337)
Claude Monet Water Lily Pond
Water-Lily Pond, Claude Monet 1899, oil on canvas 89 x 92 cm, The National Gallery, London Great Britain. Japanese Foot Bridge Giverny.
(Hits:32889)