Claude Monet, "Impression, Sunrise"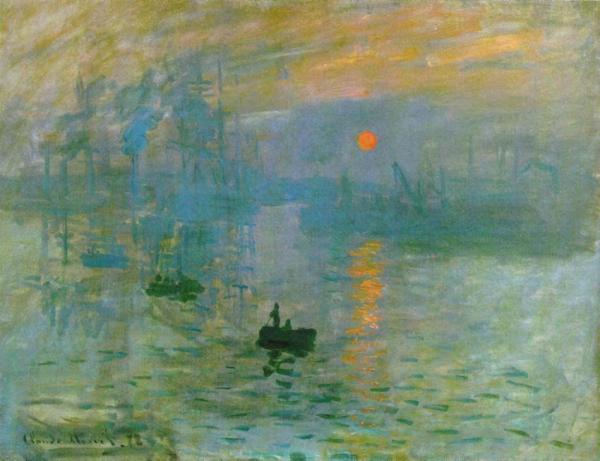 "Impression, Sunrise", Claude Monet 1873, oil on canvas 48 x 63 cm, Musée Marmottan, Paris France. Impression sunrise was painted in Le Havre and gave its name to the impressionism movement, although artists paint more often sunsets than sunrises.
Painting Description :
At first Monet called this painting of Le Havre at dawn Marina. But as Renoir asked for a clearer title in order to put it down in the catalog of the 1874 exhibition at the photographer Nadar s, Claude MONET replied : Then put Impression, Sunrise.
This painting raised a storm of criticism and gave its name to the movement. The Impressionism was born.


Click to order a 80 x 60 cm print


---
See Also in Giverny Directory :
Monet Water Lily Pond
"Water-Lily Pond", Claude Monet 1897, oil on canvas 90 x 90 cm, The Art Museum Princeton University, Princeton, New Jersey USA.
(Hits:300073)
Monet Grand Canal Venice
"The Grand Canal, Venice", Claude Monet 1908, oil on canvas 73 x 92 cm, Fine Arts Museums, San Francisco California USA.
(Hits:23832)