Claude Monet, "The Garden at Vetheuil"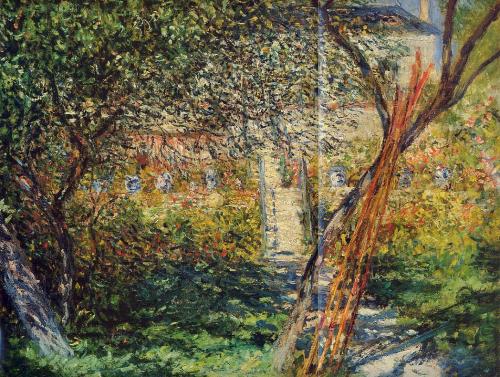 The Garden at Vetheuil, Claude Monet 1881, oil on canvas 60 x 73 cm, Private collection, Japan.
Painting Description :
In the background of this view of the artist s garden, you can see the stairs where Monet s son stands among the sunflowers in the well known painting called Monet s garden at Vetheuil.
The chinese ceramics are now placed horizontally. The sticks in the foreground were used during Summer to prevent the branches of the apple trees from breaking.


Click to order a 81 x 66 cm print


---
See Also in Giverny Directory :
Flowers at Vetheuil
Flowers at Vetheuil, Claude Monet 1881, oil on canvas 60 x 75 cm, private collection, Switzerland.
(Hits:18048)